Nina's Paris reveals an unprecedented collaboration with Noritake, tableware top brand in Japan since 1997. They unveiled a unique collection of identical reproduction of Queen Marie Antoinette favorite tableware with rose and cornflower bouquet from 1775. The Original Collection had been made by the Manufacture de la Reine (Queen's Manufacture).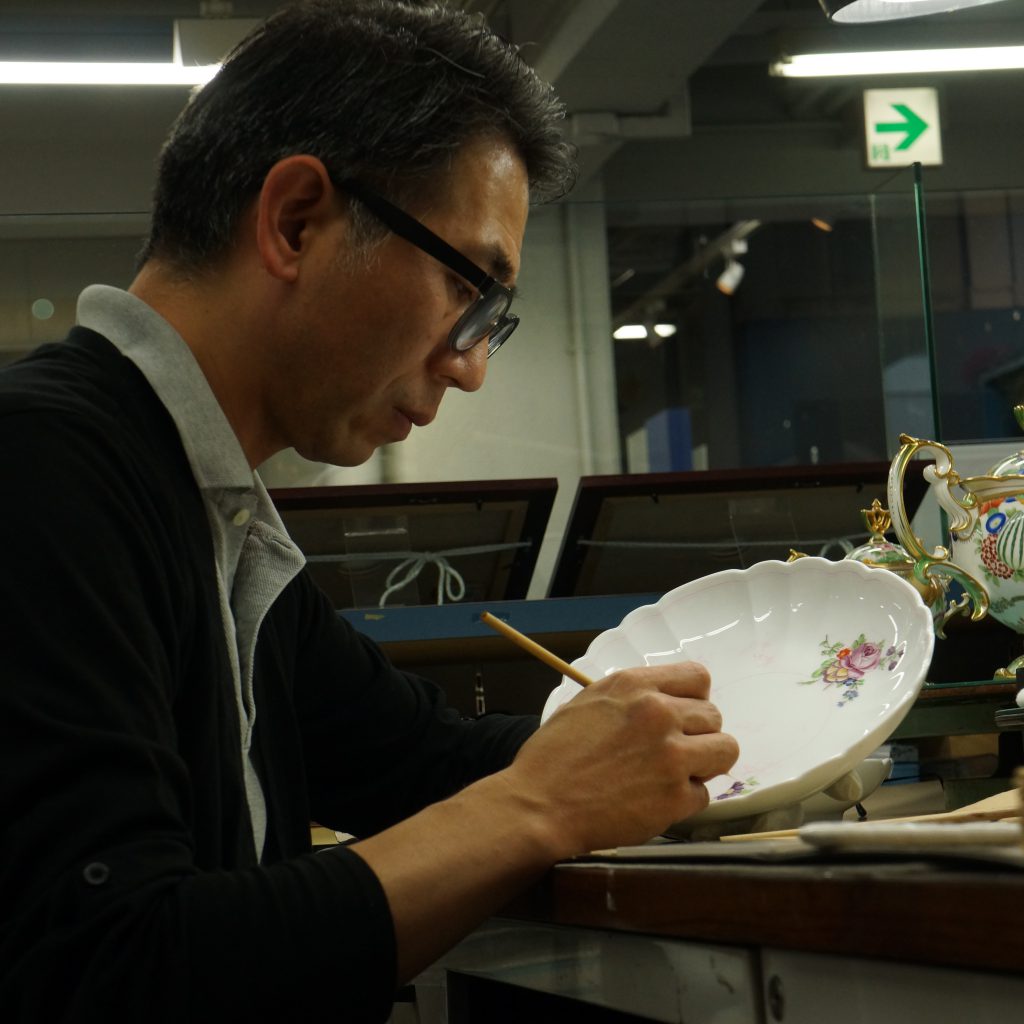 The Manufacture de la Reine, a porcelain factory founded in 1776 by André Marie Lebeuf, was one of the most famous in Paris at that time. They became then the official tableware craftsmen of Queen Marie Antoinette in 1778, due to their talent for this art. Each piece made for the Queen is then marked below with a crowned A, the first letter of Her Majesty's name.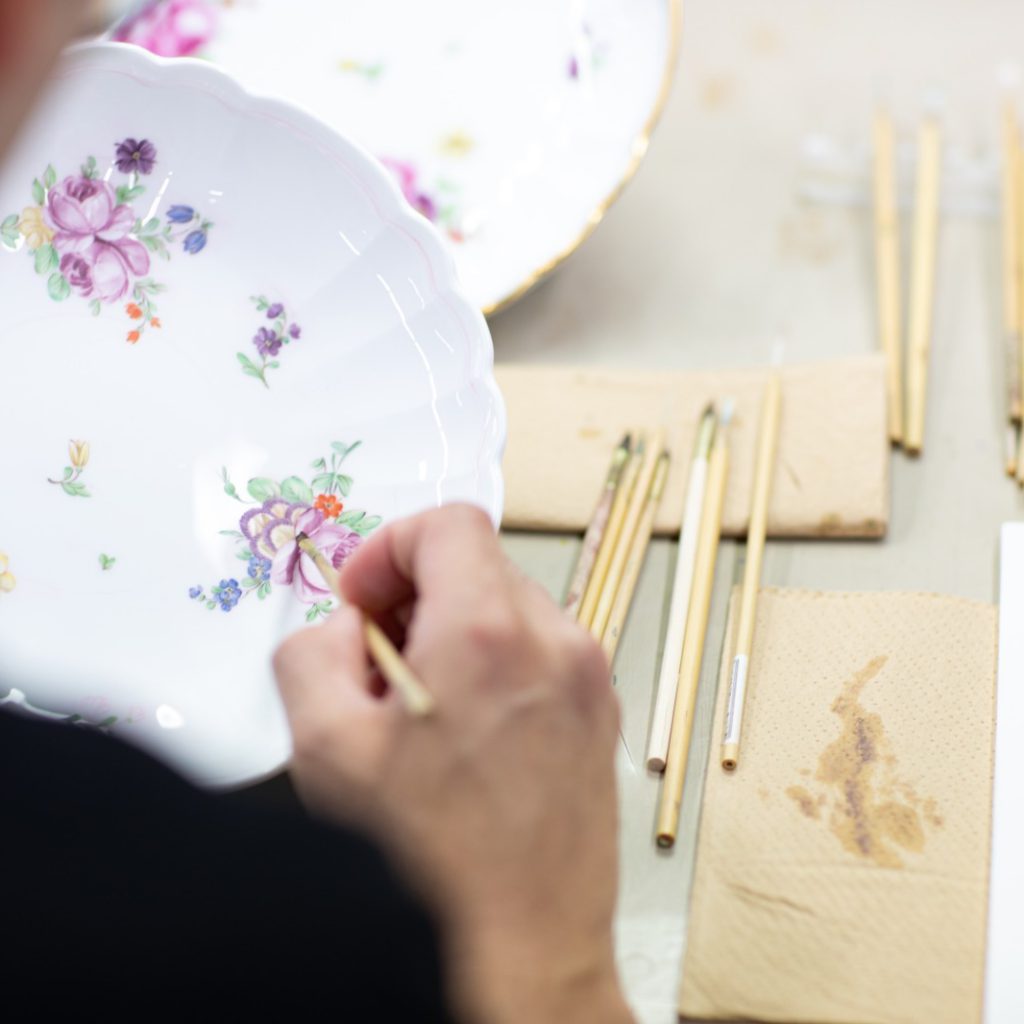 Originals Manufacture de la Reine's tableware were found in Fontainebleau, Tuileries and Trianon castles.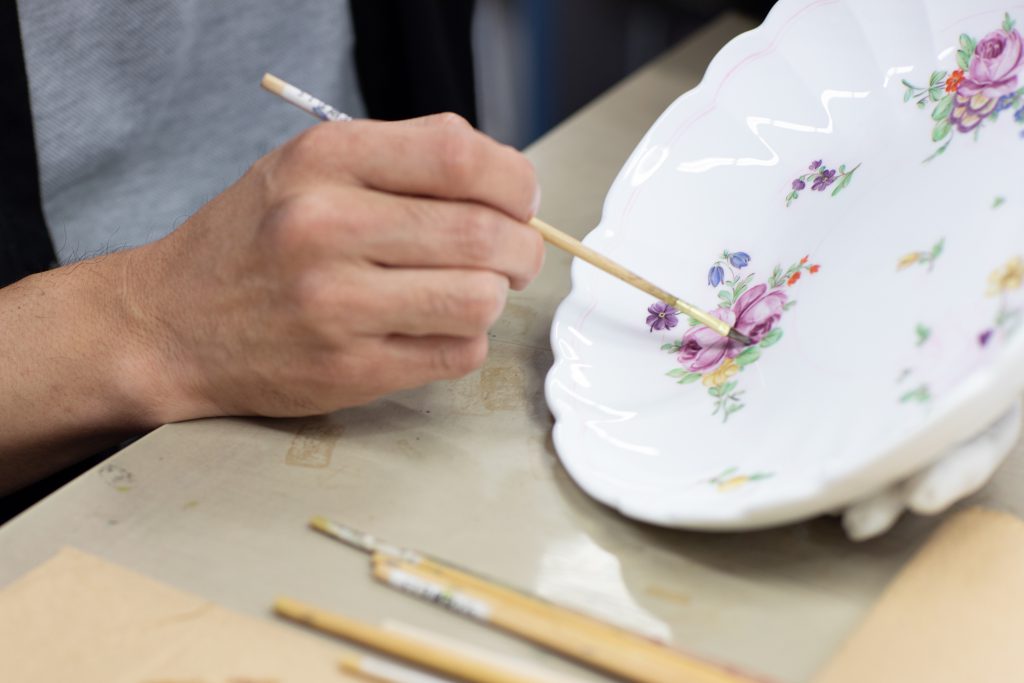 Each piece of the Nina's Paris collection was painted by hand by the Noritake Co. in order to honor Royal tableware know-how and the delicacy of Marie Antoinette collection.
For more than a hundred year, Noritake has perpetuated the art of porcelain tableware and hand-making design and used the "Hemispherical" painting technique in the Marie Antoinette collection to reproduce the set to identical. Each grain is hand-painted to create a beautiful three-dimensional hemisphere.